Holiday Free School Meals May half term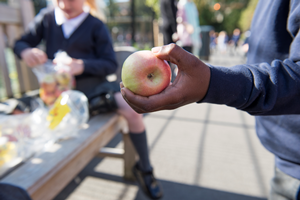 The phased transition to new arrangements for the delivery of Holiday Free School Meals that was agreed by schools in late 2022 and that commenced at the recent February half-term, will enter its next phase this May half term. We would like to thank all the schools that took part in the February half-term and Easter phases which went as planned and yielded valuable learning.
The Council is pleased to confirm that Holiday Free School meals for all eligible children will continue for the next year - up to and including the Easter holidays in 2024. The transition to new arrangements for the delivery of holiday free school meals will continue for the rest of this school year and we expect that the new arrangements will be in place for all schools by the start of the new school year in September.
Whilst this next phase of the pilot takes place we are asking you to continue to deliver Holiday Free School Meals in the usual way. Details of this and key dates are outlined below;
Southwark's Offer – May half term break 2023
Southwark remains committed to supporting its disadvantaged pupils during the May half term break 2023 and will do this by using part of the Household Support Fund to fund meals for those pupils who are eligible to receive benefits-related FSM.
What costs can be claimed?
The cost of meals/vouchers provided to any pupils entitled to benefits-related FSM during the May half term break 2023.
This includes;
All nursery pupils, regardless of whether they are part or full-time.
Those pupils who qualify under the temporary extension of free school meals eligibility to NRPF groups.
The claim period covers 5 week days, from Monday 29th May 2023 to Friday 2nd June 2023, inclusive.
How much is the cost of a meal or voucher?
Reimbursement will be at £3.00 per meal or voucher provided per week day, £15 in total for the 5 days of the half term break.
How to claim
For all pupils entitled to Free School Meals during the Easter break 2023, schools should;
Download from their MIS, a report listing pupils entitled to FSM on Friday 26th May 2023;
The report only requires UPNs of pupils eligible for FSM (no names, please);
Forward the report to Schools Finance schoolsfinance@southwark.gov.uk no later than 5.00pm on Friday 16th June 2023. All claims must be made by this date to be considered.
If you have any questions please contact the Learning and Achievement Team or schoolsfinance@southwark.gov.uk