Full launch of the Holiday Free School Meals scheme 2023/24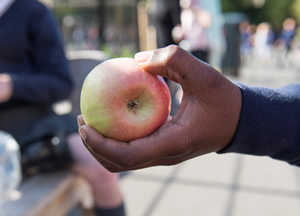 The phased transition to new arrangements for the delivery of Holiday Free School Meals that was agreed by schools in late 2022 and that commenced from February half-term 2023 is now over. We would like to thank all those schools that took part in the pilots, which went as planned and yielded valuable learning.

We are pleased to confirm that Holiday Free School meals for all eligible children will continue for the next year from October half-term 2023 up to and including the Easter holidays in 2024. The new arrangements for delivery of Holiday Free School Meals for eligible children at all Southwark schools start now and the Council will arrange payment to families of all eligible children at all Southwark schools at the half-term in October and in all other holidays up to and including the Easter holidays 2024.

As schools, you will no longer be reimbursed for the costs of providing holiday free school meals for eligible pupils this year and you should therefore close any arrangement that you may have with suppliers to deliver holiday free school meals.
Next step – On-boarding
You will still have an important role to play in supporting the new delivery arrangements by providing the latest data for families of eligible pupils. Our aim is that this is not onerous and support for understanding the process will be available.
To ensure there is a clear line of communication between us as and you as schools, we ask that you complete the form with the details of the nominated person within your school who will be responsible for submitting the pupil data to us for processing.
How it works
Southwark remains committed to supporting its disadvantaged pupils during the school holidays and will continue to pay for Holiday Free School meals for those pupils who are eligible to receive statutory or benefits-related FSM.
This will cover the cost of meals/vouchers provided to any pupils entitled to benefits-related FSM during school holidays: October half-term 2023, Christmas break 2023, February half-term 2024, Easter break 2024.
The Council will provide Holiday Free School Meals in the form of Post Office Payout vouchers sent to parents or carers by email just before the start of the school holidays at October half-term 2023, Christmas 2023, February half-term 2024, and Easter 2024.
This includes;
All nursery pupils, regardless of whether they are part or full-time.
Those pupils who qualify under the temporary extension of eligibility for free school meals to NRPF groups.
What is the value of a Holiday Free School Meal?
Vouchers are worth £3 per day per eligible pupil for each day of school holiday and will be sent to the parent or carer just before the holiday period. The total value of vouchers issued for the period up to Easter will be £90 per child.
Later this year, we will let schools know if Holiday Free School Meals will continue to be provided for holidays after Easter 2024.
How can we ensure that contact data for parents and carers is up-to-date and accurate?
If vouchers are to reach families of eligible children, the data we use to send vouchers to parents and carers must be accurate and up-to-date. You play an important role in helping parents and carers provide up-to-date contact data – most importantly, their email addresses but also postal addresses.
We will work with you and parents or carers to ensure that contact details are up-to-date before vouchers are sent by providing you with a draft email/letter, which we will expect you to issue to parent/carers reminding them to notify you of any changes to their personal data.
For all pupils entitled to Free School Meals during the school holidays, you will be required to:
Download from MIS, a report listing pupils entitled to FSM and transfer that data to an excel template that we will provide. All fields of the template must be completed and submitted in the exact format provided.
You will then need to upload your completed excel data file securely to Southwarkstats
If your school does not have access to Southwark Stats or you have forgotten your password, please complete this form and we will make contact with you as soon as possible
The deadline set for all schools to submit their pupil data is two weeks prior to each school holiday. If your pupil data is received after the deadline, there will be a delay in your pupils receiving their vouchers in time for the start of the school holiday.
Parents will receive a Post Office Payment (POP) voucher, which they can cash at the post office. ID will be required to cash the voucher.
Further information
We will shortly be sending out an information pack providing guidance and support for submitting your pupil data. We also have three planned virtual workshops later in the month, which we would like to invite you to attend to find out further information and gain additional support.
You will also be contacted in the near future regarding the start date of the School Referral Pathway and further guidance on how to express interest in becoming a referral partner to support those families most vulnerable to the impacts of the rising cost of living.
If you have any questions please make contact via the online form and the team will respond as soon as possible