Southwark Early Years Moderation Support Materials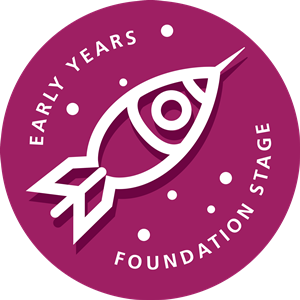 The Early Years Advisory team are very pleased to announce the launch of the Southwark Early Years Moderation Support Materials
'The EYFS seeks to provide a secure foundation through planning for the learning and development of each individual child, and assessing and reviewing what they have learned regularly.' (Statutory framework for the early years foundation stage p.5)
These materials have been created to support practitioners to review children's learning and support moderation discussions and agreement amongst practitioners.
Early Years assessment is a 'best fit' model. This means that not everything will fit or match exactly. For each area of learning there are a series of 'I can…' statements which are intended to help practitioners identify whether the child is developmentally on track or not. It is not a tick list.
It is no longer necessary to make extensive observations of children but having some observational evidence will support practitioner discussions and assessments. The most accurate assessments of children are made when practitioners have the opportunity to discuss children's progress and attainment with one another. These materials are intended to support and fine tune those discussions. This will also support professionals to confidently discuss children's development with parents, carers and other agencies when needed.
How much do the materials cost?
Copies of the materials are priced at £75.00 for a full set for early years provision in Southwark. For providers external to the borough the cost is £175.00 for a full set.
How do I buy the materials?
Follow the link at the bottom of the page to make payment. You will be directed to the Southwark payment pages where you will be required to fill in a simple form and then make payment using a credit card.
What happens next?
Once payment has been received and verified you will be emailed a link to access the materials. This process can take up to 3 working days to complete. The link will only be emailed to the address provided when payment is made and confirmed.
If you do not receive the link 3 working days after you made the payment please contact us as soon as possible so we can resolve the situation for you.
Please note that you only have permission to use the moderation support materials within your own provision for your own use. We respectfully request that federated schools purchase a set for each school.
Do the materials come in the form of a printed book?
The materials have been designed to be downloaded onto a mobile device and do not come in the form of a printed book. This will enable us to provide you with updates of the materials that can be downloaded onto your devices quickly and with no additional cost.
What will the proceeds from the sale of the materials be used for?
Any proceeds will be used to support activities for early years professionals in Southwark, for example subsidising the cost of providing hihg qulaity CPD opportunities for colleagues in borough as well as external to it. This is being funded from the early years budget into which the proceeds of the moderation support materials goes.
Further information
If you have any questions or would like further guidance to make the best use of the materials please contact any one of the team who will be happy to help